2020 is the start of a new decade. Looking over the past few years, it's safe to say that healthcare and medicine have revolutionized and begun to empower patients to take charge of their own bodies.
With the advent of clean eating, organic products and alternative medicine, there are tons of ways you can improve the quality of your life as well as your family's. In other words, this year, make the resolution to make great choices for your mind, body and overall health.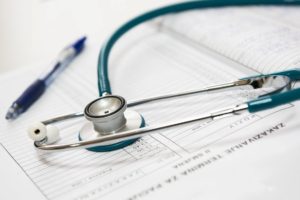 Your Relationship With Food
A great way to begin is by understanding how important food is. The gut is a busy organ and has a direct relationship with the mind and other organs that produce important hormones for your body's healthy functioning.
Choosing healthier meal options are a great way to build immunity and increase vitamin intake. Many medical healthcare professionals advise their patients to include tons of leafy greens and natural fats in their diet. In other words, eschew food that has been chemically treated or contains tons of preservatives to have a healthy relationship with food.
Your Relationship With Medication
Sure, medication is a life saver, but this decade has actually seen a dangerous rise in antibiotic resistance which has now expanded to include all antimicrobials, too. 2020 is a year in the era of Antimicrobial Resistance (AMR) and the world is working together to correct this.
A great way to tackle your illnesses is to speak to your doctor about healthy practices and life choices to avoid illnesses. The AMR advent is not to be taken lightly – and good hygiene and self-care habits can strengthen your immunity against such issues.
Your Relationship With Hygiene
We've all eaten an unwashed grape or bit into an apple at the grocery store – but did you know that small things like these can eventually rack up to create problems? Hygiene is a serious issue, and with the infinite researches conducted, hygiene is the number one factor that determines how healthy a community is or not.
This is very evident when you compare the statistics of third world countries with those of first world ones. The lack of resources and hygienic equipment can bear serious consequences, highlighting how important it is for you to monitor your surroundings and ensure cleanliness.
Your Relationship With Medical Professionals
It's also important to keep in touch with your family physician every few months. General checkups can make you aware of your body's needs and how you can further improve your health. If you have chronic illnesses, take your doctor's advice seriously and get tested regularly to monitor your prognosis.
It's also a great idea to keep your doctor in the loop when you're looking to introduce supplements and vitamins into your diet, it's always a good idea to get professional advice on how to take care of your body, so make your appointments today!
This new decade, make it all about you! A healthier you is a happier and more successful version of you – so choose health over the rest!